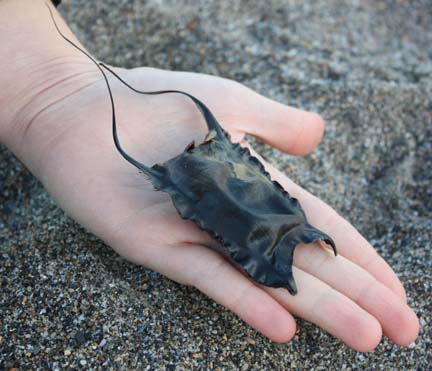 If you have found a mermaid's purse in Ireland, we would be grateful if you could complete the online recording form, including a photograph if possible with some indication of the size of the eggcase.
It will take approximately 3 weeks for us to process your sample and we will contact you by e-mail once we have correctly identified your Purse.
Thankyou for taking the time to support shark and ray citizen science in Ireland. Your efforts are greatly appreciated!