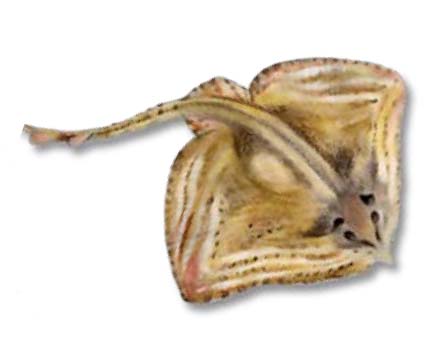 Small Eyed Ray, Raja microocellata. Artwork: Sinead Begley
Fast Facts
Scientific Name: Raja microocellata
Gaelic Name: Roc ban striocta
Conservation status: Listed as Near Threatened by the IUCN.
Range: The Small Eyed or Painted Ray is common in Irish and UK waters.
Habitat: Usually found in less than 60m, it shows a preference for sandy grounds.
Lifespan: Unknown.
Reproduction: Adults start reproducing at about 4 years (check) of age and females lay about 60 eggs throughout the year. The young hatch out of their eggcases during the summer.
Diet: It feeds primarily on small fish.
Predators: Seals, humans.
Small Eyed Ray eggcases are one of the most frequently sighted mermaids' purses on Irish beaches.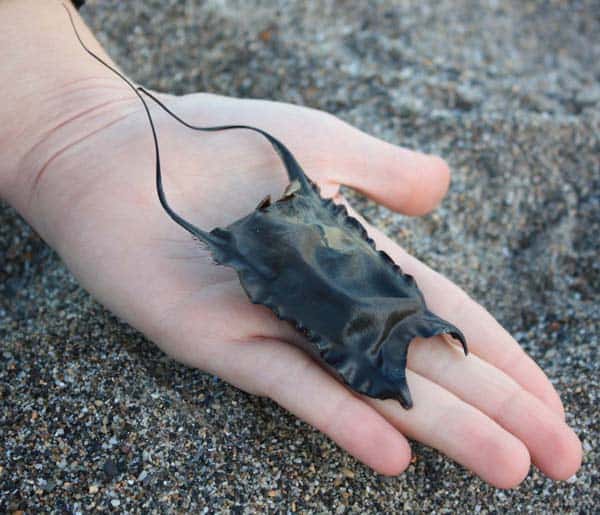 The top horns on this eggcase are extremely long and filamentous, while the bottom pair are short and hooked at the tips.
If you find one of these purses on the beach, please do report it to your local shark and ray sightings scheme.