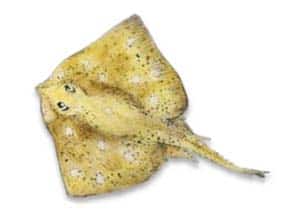 Fast Facts
Scientific Name: Raja brachyura
Gaelic Name: Roc fionn
Range: Common in Irish and UK waters, distributed as far north as the western Isles of Scotland.
Habitat: Usually found in less than 100m depth, it shows a preference for sandy grounds.
Lifespan:
Reproduction: Adults start reproducing at about 4 years of age and females lay 40-90 eggs throughout the year. The young hatch out of their eggcases during the summer.
Diet: Small fish and crustaceans, although it occasionally preys on molluscs.
Predators: Seals, humans.
Conservation status: Listed as Least Concern by the IUCN.
The Blonde Ray's eggcase is large enough to fill an adult's hand and the capsule can measure up to up to 12cm in length!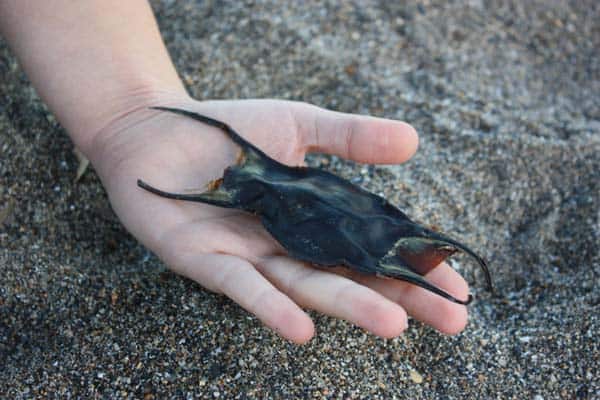 The eggcase can be recognized by its large size, pear shaped capsule and lateral keels. The proximal and distal fields are also prominent.
If you find one of these eggcases on the beach, please do report it to your local shark and ray sightings scheme.