We're very excited to be now offering our popular Marine Biology for Teens course online!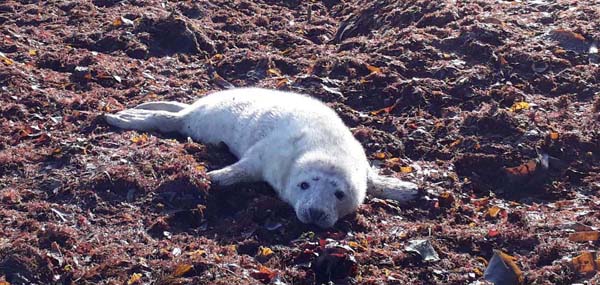 Whether you are a young person considering a career in marine biology, or a secondary level student who'd just like to know more about our fascinating marine wildlife, this course promises to be a great introduction. Run over the course of five half days, the programme covers a wide range of marine topics, including practical hands on demonstrations of techniques regularly used by marine biologists, eg. survey skills, fish dissections etc. The live online event also includes our popular mobile aquaria, giving students a chance to engage with live animals on camera.
This unique course is available to students through our Ocean School and as a private option for secondary schools.
The course includes:
• Our Introduction to Marine Biology lecture series and live course video lessons, including stunning images of Ireland's marine life.
• Instruction by a qualified and experienced marine biologist, including career advice for students wishing to pursue marine biology as a career.
• An opportunity to see marine animals up close live on camera, including anemones, crabs and sea snails.
• A fun virtual trip to the seashore (weather permitting), including a lesson on how to identify animals and plants that typify our coasts.
• Participation in our marine conservation and citizen science projects, eg. The Purse Search Shark and Ray Eggcase Sightings Scheme.
• Health and safety as a priority; our team are Garda Vetted and trained according to our Child Protection Policy. We also follow strict protocols in relation to
animal welfare.
• A digital Certificate of Course Completion.
The next 2021 course class schedule is as follows:
6th April, 10am – 12pm,
7th April, 10am – 12pm,
8th April, 10am – 12pm,
9th April, 10am – 1pm,
10th April, 10am – 1pm.
Please note that times are given in GMT since we are based on Ireland's east coast. The dates and times are also set to coincide with the secondary school Easter break in Ireland.