Please note that we are currently not able to provide courses and workshops due to the restrictions surrounding COVID-19. However, we hope to be back with an exciting new programme in late summer / early autumn.
Please do sign up to our mailing list to be kept informed.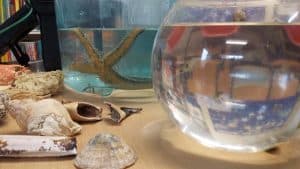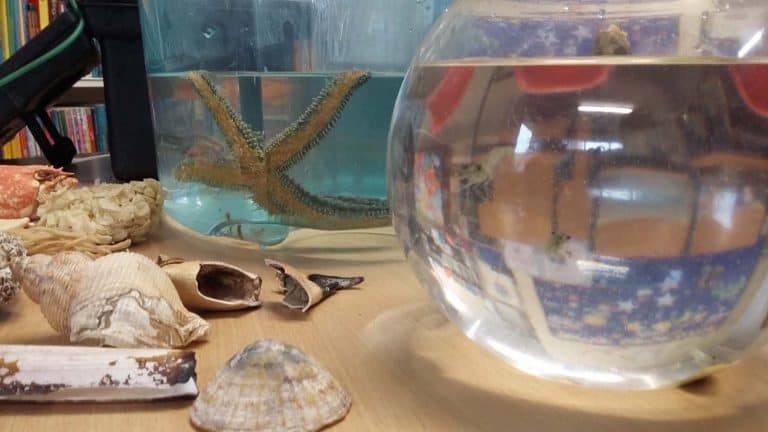 The Marine Experience is an exciting indoor workshop which is designed to introduce all age groups to the wonders of Ireland's marine world. Visits include our popular travelling touchpools, giving people a chance to engage with live sea creatures! We also provide an interactive display with authentic marine realia, bringing Ireland's fascinating underwater world into your world. Props range from lobster claws and whale bones to starfish and shark eggcases.
The workshop includes:
– A touchpool containing live sea creatures, including starfish, shrimp, anemones, crabs, sea snails and lots more.
– An interactive display with sea shells, whale bones and stunning images of Ireland's marine life.
– Qualified marine biologists and environmental educators to answer all those curious questions!
– Participation in our citizen science programme and marine conservation projects, eg. the Purse Search shark and ray eggcase sightings scheme.
Workshop logistics:
We can cater for up to 180 children per day for school events or up to 800 people (all age groups) per day at public events, with a maximum of 12 attending the display at any one time.
If you have any questions or would like to book a visit, please give us a call at 01 2828876 or email us at admin@marinedimensions.ie. You can also contact us here.